All the links in this post are affiliate links (See my

Disclosure

)

I'm sure you have seen C – r – a – f – t – s – y Craftsy with eye-catching banners (also on my blog) that offering tons of great online classes and a place where show off our latest projects (only for Craftsy member, like me). Craftsy is the largest community can be joined with free account. Are you not?

Be a craftsy member now

. Also there has a marketplace for patterns (independent designer's patterns) and supplies with great deals. This is a fantastic place for everyone who always wants to be creative. To learn

Knitting

Quilting

Food & cookery

Sewing

Fine art

Photography

And much more

When I saw a craftsy banner ( in somewhere, I didn't remember where it had been) with orange colored letters,I didn't think twice to join with craftsy



I'm getting new experience with CROCHET BROOMSTICK LACE



When you enroll a Craftsy class, you have a lot of features to improve your skills. You can watch listed video again and again at any time until you understand it clearly. Keep notes while you are watching, sharing photos of your finished projects with other students in a new project section. Downloadable (PDF) helpful instructions for each lesson. This is like a real classroom.



Also there are 23 free classes.

I have enrolled 3 classes now

Figure Drawing Atelier with Patricia Watwood

Professional Family Portraits with Kirk Tuck

Ins & Outs of Grafting with Anne Hanson

Here is some of my creative works





The best gift for your loved one



Surprise your friends, family by giving a "Gift any class" cards to her/him as a birthday gift.

To your

Mother, always want to make a pleasant home for you
Sister, like to sewing, knitting, painting
Your father or brother/friend, dreaming become a good photographer one day

Never you want to think all day which class is the best for them.

They will choose the best class that they most interested.

Enjoy with Craftsy.


Powered by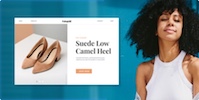 Create your own unique website with customizable templates.