I made a simple necklace pattern for 31st of

December

evening. No long instruction. Only have chains for your desired length and a crochet flower as a pendant. I spent a little time just about less than 15 minutes. And attached a button in the center of the pendant.

For the materials I used small amount of leftover yarns

Sport weight about 6 yards long (

You can use any yarn type for this and a hook which matches with the yarn)

4 mm crochet hook.




a button, or beads stone (Select a little bit heavy button or stone for pendant. It will help to the lightweight necklace to hang straighten and will hold it firmly.)


Okay, Let's start the pattern.

ch 82+8

or crochet chains your desire length and add ch 8 for make a crochet flower.

Flower

sl st to 8th ch from hook.

ch 3, turn the work and sl st to that ch 8 ring you just made. [ch 3, sl st to same ch 8 ring ]4 times,

ch 3, turn the work, 3 dc in first ch-3 sp, ch 3, sl st to same ch-3 sp, [ch 1, sl st to next ch-3 sp, ch 3, 3 dc in same ch-3 sp, ch 3, sl st to same ch-3 sp] 4 times.

ch 82 or your same ch counts you crochet earlier, fasten off.

Attach the button or stick the bead to the center of flower pendant.


That's all.

I hope you enjoyed the pattern.

Wish you a happy new year!!!
See you in 2015 with new crochet patterns.
Powered by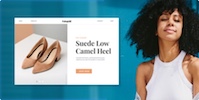 Create your own unique website with customizable templates.