Simple way to make a beautiful diamond ring.

Don't misunderstand, this is not a real diamond ring. This is my first crochet jewelry making. It's happened accidentally. I just made this for fun. Hope you get some idea from this and also enjoy. you can make a ring for your little girl, she will be very very happy.


Materials you need
Actually, I don't know what is this material. The yarn. It's like a cord. You can use any kind of yarns or code, only want to seem like a real ring, with a golden touch.
For diamond, I used a stone.
Use any yarns or a code and any kind of stone. Sewing needle, threads.
Gauge : No need to think about gauge.



Abbreviations
ch = chain
hdc = half double crochet
dc = double crochet
sl st = slip stitch



Instructions Hoop :

make a ring using chains (It depends on your finger size ) and sl st to first ch from hook. ch 2, hdc each around, sl st to first ch 3 top. I use ch 13 to make ring with ch 2, 13 hdc for row 1. Ring made.

Setting :

you can crochet the stone setting with dc or tr, if you use a larger stone crochet with tr.

ch 4, 13 dc to first ch from hook, sl st to ch 3 top. Stick the stone to setting using adhesive.

Sew the ring and setting together tightly.

......Happy crocheting......
Powered by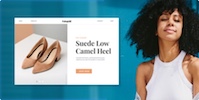 Create your own unique website with customizable templates.